MICHAEL VAN VLECK
MANAGING PARTNER
Mr. Van Vleck is a Managing Partner of Grantham Capital LLC and an investor in several technology companies in the renewable energy, clean transportation, natural resources and healthcare sectors.

Prior to joining Grantham, Mr. Van Vleck co-founded and served as President of GeoGlobal Energy for eight years until 2015. He oversaw all transactional, financial and administrative activities as well as all of GGE's Chile country activities. He has 25 years of experience in emerging market-directed private equity, project finance and general management in the renewable energy, health and telecommunications sectors.

Mr. Van Vleck has substantial additional experience building and leading international firms and business development activities. He has served as CEO and has directed the investment activities for private equity funds focused on infrastructure opportunities in Africa, Latin America and Asia. He also has experience in non-power infrastructure development, having founded and grown two telecommunications companies. One, Global Fiber Group, developed and marketed fiber optic communications in Europe in a joint venture with Alcatel; another, Cogent Communications, was an early developer of low-cost, high-speed retail Ethernet networks.

Mr. Van Vleck founded and ran Integra Partners, LLC, a consulting business representing large U.S. energy, telecommunications and healthcare companies in matters relating to business development, marketing and finance. He also led the microenterprise program as a Peace Corps volunteer in the Dominican Republic. Mr. Van Vleck has served on the boards of the Gates/Brookings Global Health Initiative, Voxiva, an emerging markets technology company, and Phyto-Riker, an African generic pharmaceutical company.

Mr. Van Vleck has an M.A. in International Studies from the University of Pennsylvania, an M.B.A. from the Wharton School and a B.S. in Business Administration from the University of New Hampshire.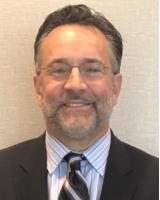 Email: mvanvleck@granthamllc.com
Phone: (202) 247-0673
INFO
LOCATION
Washington DC
EDUCATION
M.A. University of Pennsylvania;
M.B.A. Wharton School of the University of Pennsylvania;
B.A. University of New Hampshire